Get Our Weekly Photo Update Alert
Don't miss out on all the incredible crashes involving the world's most expensive exotic cars, updated with 20 new photos every week!
× Close
Nissan GT-R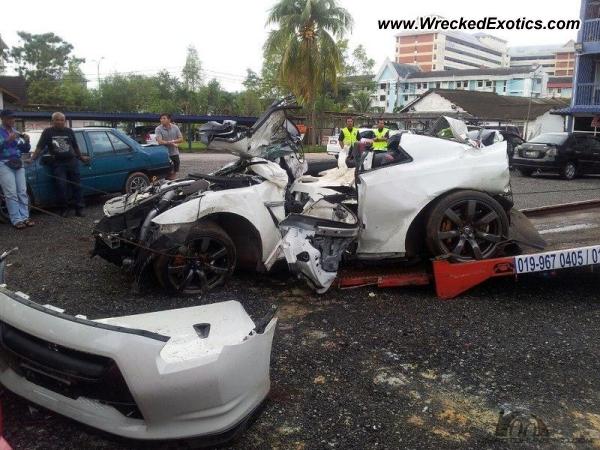 Car:
Nissan GT-R
Description:
4 young people (all in their 20's) were killed and 2 seriously injured when two GT-R's lost control while racing and crashed into trees.
The accident happened at 4 AM in the morning during wet conditions. Both drivers and front passengers were killed. Both people sitting in the back seat of each vehicle survived but are in serious condition.
Location:
Kuantan, Malaysia
Share This Photo With Friends